Share More Keys, Faster, Safer and Smarter
Usable for key storage, key exchange, key delivery and pick-up.
Booking of service: With the Sharebox App and web-admin.
Pick up: With the Sharebox App, SMS, code or link to website.
Control: The system let you track every move and log every events.
Web administration: Administrate your subscriptions online.
API: Sharebox API for integration to your own management platform.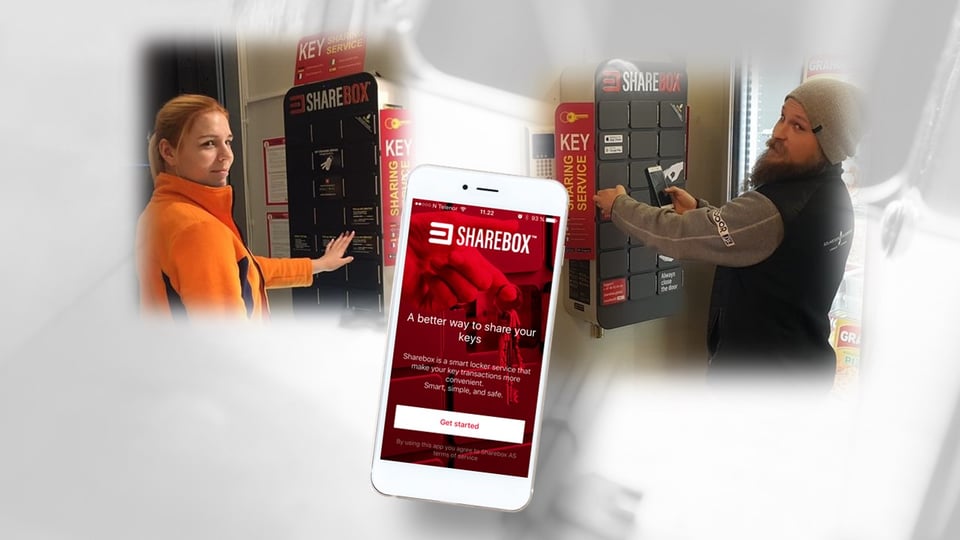 Specifications M21 Indoor:
Automate and remote controlled
Color Grey standard
Aluminum for indoor installation
ID scanning of MRZ / chip in biometric passport (optional)
21 drawers
Width 41 cm
Height 90 cm
Depth 21 cm
Weight 35 kg
Power supply 90-260 V AC
Consumption 50 W
WiFi or cable (4G GSM, RFID, NFC, Bluetooth optional)
Installation manual
User Guide
24/7 support / chat.
This product datasheet contains typical information specific to products manufactured at the time of its publication.
Contact Us
sales@sharebox.no - +47 40 434400